In response to feedback that the chat colors associated with various player roles are not well differentiated, we've put together this update that should more clearly distinguish Mystic, Scythe, Scout, Mentor, Moderator, and Daily Top Score.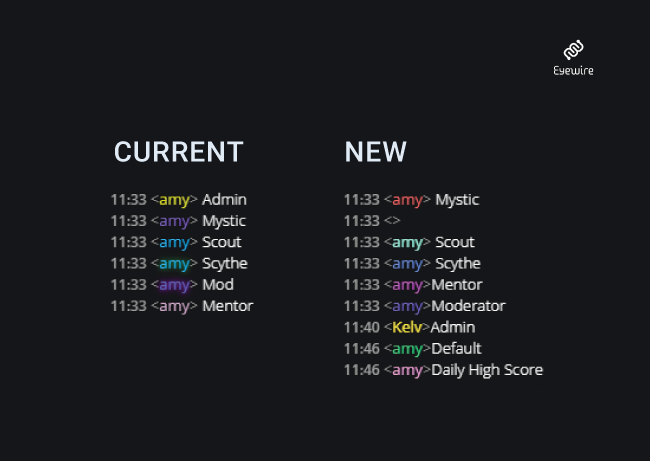 Let us know if you have any feedback. Hoping to roll out this week.
Thanks Daniela for picking out this nice palette!
Amy