Several players sent in feedback saying it's easy to accidentally reap or flag a cube in the new reap from review feature as the interfaces look very similar to normal submit.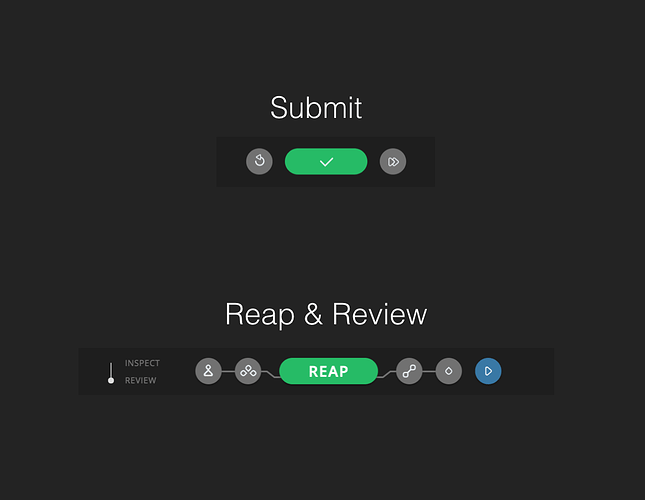 The first fix thought was to switch the location of Flag/Reap with the blue Continue button. But this actually introduced an even worse complexity, as the interface would need to change back and forth with toggle from Review to Inspect, meaning the reap button would move from one spot to another as you switch between review and reap. Yikes!
Second iteration, which will be our first beta day, is an altered color scheme for Reap, Continue, and Dupe. These icons should make it more visibly clear when you are Reaping. Red Dupe will capture attention and Scythe Blue will be the reap color. Green will be conserved for "start playing" and "submit/move on."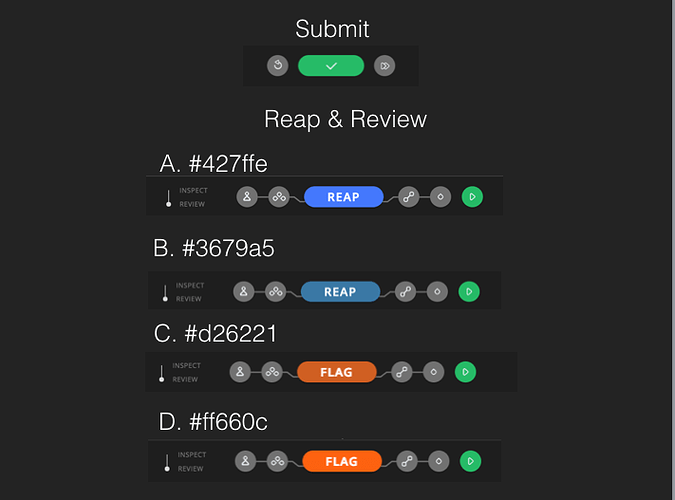 To test, check out a live version on beta.eyewire.org/login in a chrome incognito window. Options A and C are deployed as proposed final colors. You can play around with different colors by opening developer tools, inspecting the Flag/Reap button, and plugging in a different hex codes from the color options A-D # in the image above.
This will be live for at least 24 hours on the test server.