So I also got a shiny new medal from Boston HQ, apparently for being a GameMaster (even though I have been primarily a Princeton tracer for the past year and a half). Thanks Boston HQ, I love it!!
Here's an additional picture of me wearing the medal, because in the previous post, the medal was turned backwards and got cut off. This time I also decided to throw on my Grimmy t-shirt to go with it!
I thought I was just getting a medal (this is what I really wanted). But no, I got a medal (with my username and date on it) in a velvet case, a hand-drawn artwork with a handwritten letter and 5 signatures, and a sticker!!! They even spent $8.45 on the postage. No go cheap or go home here, just 5 star quality all the way! This is so amazing, one of the happiest days of my life. Even came on the same birthday as my dad. WOW!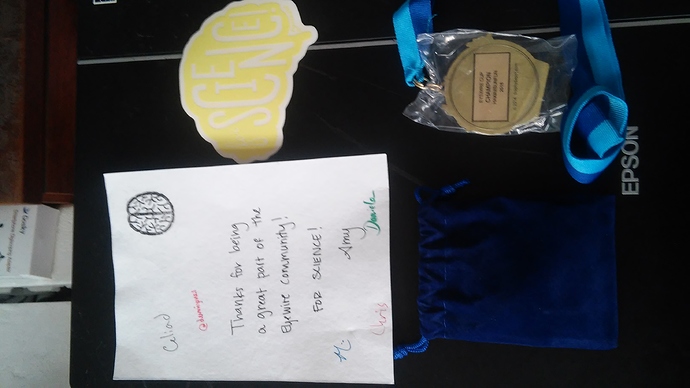 forgot to crop, so excited!
Ohhh a lot of col pictures there ! Congrats everyone for geing part of that !
Happy mail!!! My cute Nurro t-shirt is finally here and the stickers also!!! thank you @susi and ew hq!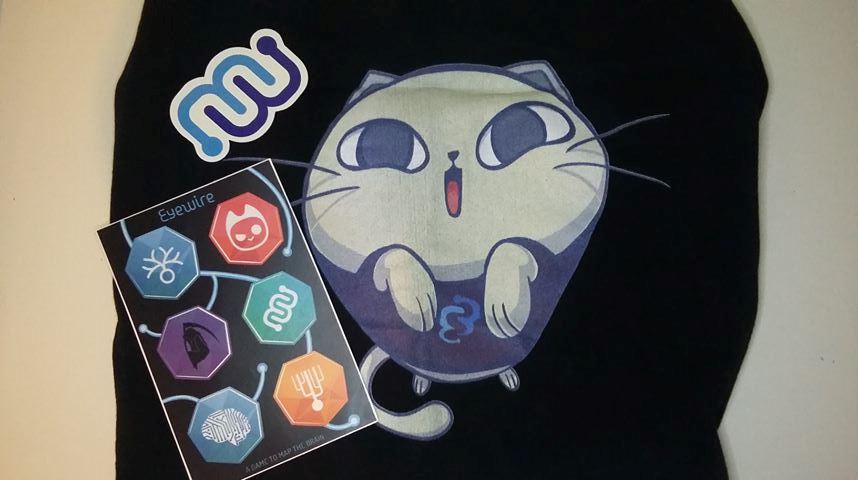 me too, thanks for the card i enjoy it every year /

I "know" you all, except Monica ?
Monica is our current art intern! She's been with us since June
@Susi i received my gifts some week ago but never had time to post anything, sorry.
I do not have pic, but thank you so much for the shirt ( with Grimm of course
) and stickers and soooo much for the 2019 calendar !
yw
busy in Spain?
unfortunately Naaaaa

Busy with a new job that take me a lot of time, i'm kinda working 15h per day, so i just have a few minutes a day for EW.
Also i unfortunately received back my new year card for you
I was apparently wrong in the adress i wrote on the card. Could you send it to me by mail please ?
This mug render really nice ! And it's always sooo cool to see EW on another screen
The announcement of the next competition reminded me to post this. First time i won stickers at eyewire, never forget this exciting evening i attend at trivia in november last year