Hi all!
Kelv, Daniela, and I have begun working full force on Neo. You'll likely see us less in Eyewire but we will try to share updates periodically. We'd love to involve Eyewirers in early stage Neo development/design. I'm pleased to kick things off today with an opportunity to add to the item system.
Badges are the "items" in Eyewire; the things you earn by playing well. Neo will offer a new type of collectible won from gameplay. Items that can be worn, held, and displayed by your avatar. They could also be displayed in your profile space alongside stats. I've included a screenshot of the concept avatar system below. There are many, many levels of customization - bear in mind the image in this post is but one face/hair/color/jacket setup.
We need your help with Neo item ideas! What would you like to be able to wear or own in Neo? We have some 100 items/pieces of attire in the list so far but will need many more!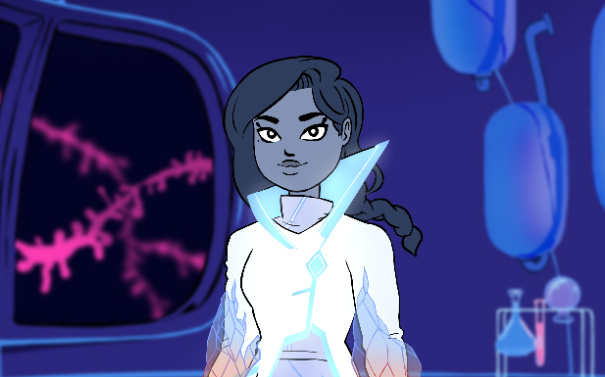 Themes: high technology, futuristic, organic, sleek, whimsical, magical…
Some items in the list so far:
portable science lab
laser
drone
ferrofluid
crazy hats and sunglasses
rocket boots
forcefield
cool tech (I can say no more other than some of it is inspired by lab and some of it is a scifi dream!)
What else? What tech could you imagine that might represent various elements of mapping neurons? For example, how scythes represent removing mergers in Eyewire. Or what would simply be fun to have? Any and all suggestions are welcome!
There will be a special surprise for all players whose suggestions make it into the game
Amy