Dude, Jude that is awesome!
http://Here, adelso, I reposted it so it's easier to see!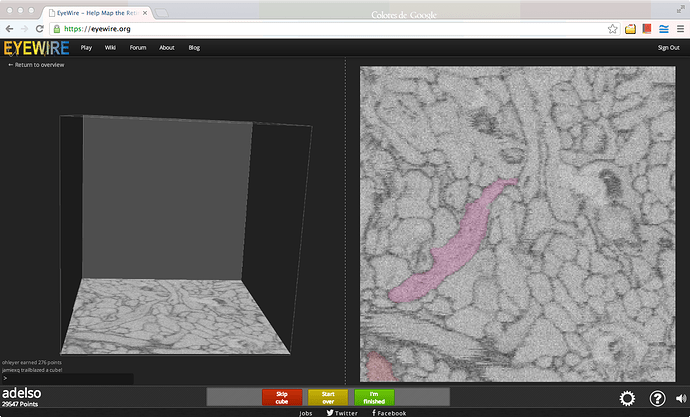 http://
Thanks rprenki
And This is one i quadruple checked it thinking i might have done it wrong but i didn't even so all i got where 20 points
Behold!
Hi Adelso, that certainly is a pretty piece isn't it?  A shame about the 20 points, it may have been that it was so complicated that the was a lot of disagreement between you and the others that did the piece.  It's also possible that there was a hidden merger in there (my hunch).  Check out the blue line I drew, my hunch is that the piece I outlined is the correct one, and the other chunk was a merger, but I can't tell for sure just from one image.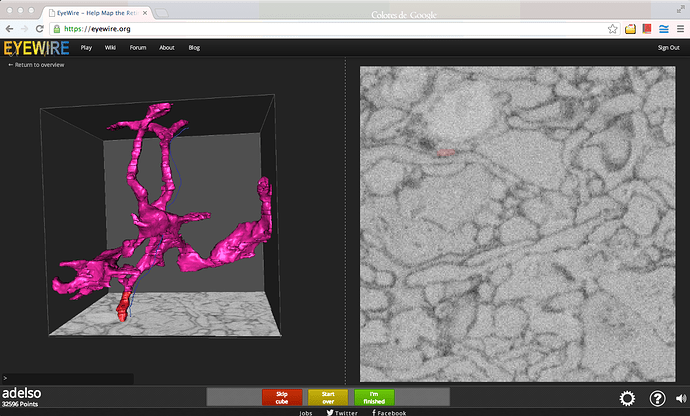 Hey rprentki, i know it looks that way, but using the change orientation command i traced the part that looks like a merger, i checked it 4 times because i thought it was a mistake too but i'm sure it's correct
Meh!!
I think i found a synapse :D 
the trace doesn't go any further.
I just had my most complicated cell ever … and also only got 20 points.
Oh well, behold, … something that started out looking like a tripod from War of the Worlds at first, but later started growing even more dendrites, self-touches and synaptic boutons!  Check out the tiny orange starting piece!
This piece of art ended up exiting the cube at 7 points! (including the cell body? and the starting piece)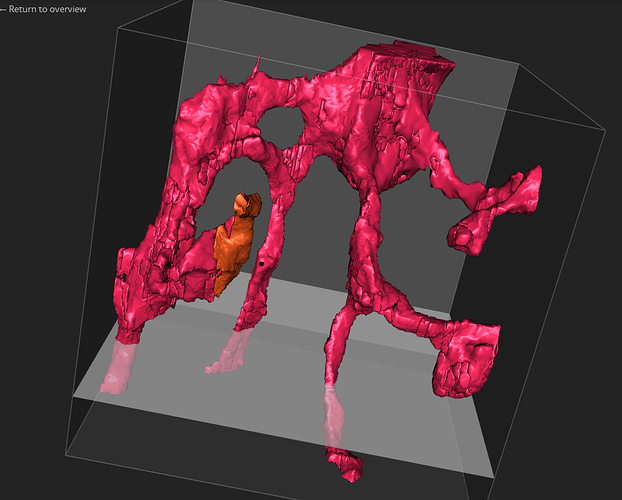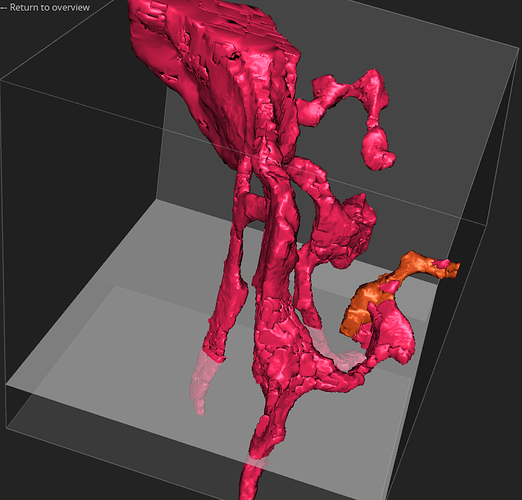 roadrunner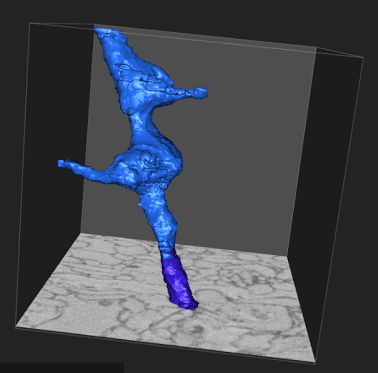 Look what I got this morning!
Have a nice day
That's especially welcome on a grey Boston day like today
Here SAC fishy fishy fishy.  Happy Monday!
oh no! My fishy post is gone.  Maybe I did it wrong.  I put it on FB and I can email it if anyone knows how to post it.  Sorry - Jin