The EyeWire coat-of-arms: "Sable, a neuron rampant Azure and plane gorged Or, encubed."
The ancients were right: there is a homunculus behinds everyone's eyes. Here he is, caught in the act of walking somewhere.
lol.
nice collection.
i gotta have myself a gallery too!
Of course we shouldn't forget about this existing thread with some nice samples.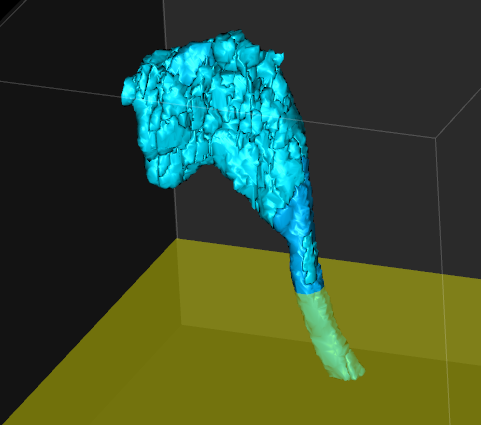 I got hungry all of a sudden.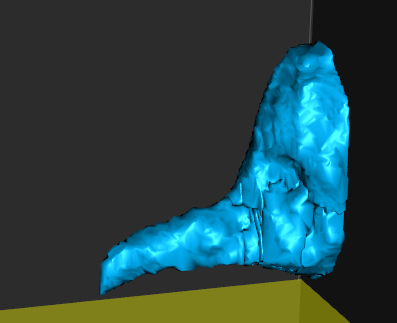 Bird mask.
@whathecode You got hungry b/c that's a drumstick? Some people think it might be an elephant's head
that reminds me of a line from a cartoon in my childhood, "By the power of Grayskull".
Hi guys, I've started posting some of these on the EyeWire facebook page, feel free to post the awesome stuff you find on there as well!
In honor of J Day:
Laure, you are the best! Good luck on your test today :-) 
Armless diving horseman … thingy. I think somebody should put it out of it's misery, whatever it is, it doesn't look viable.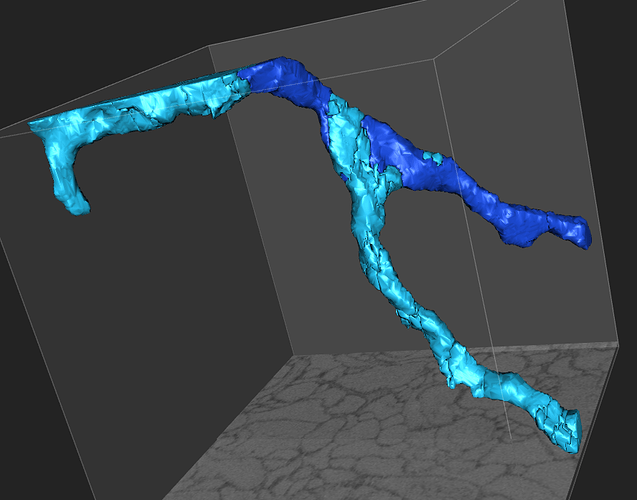 Cartoon high five anyone?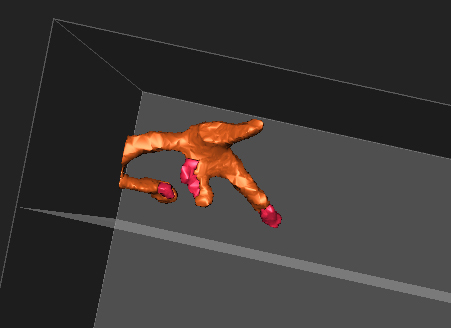 Here's what ZERO points looks like! LOL! There was hollow sphere in the bulbous object so I colored it in and added the extension to the right. Good for a laugh, eh?