Thanks @michellewooten for the book!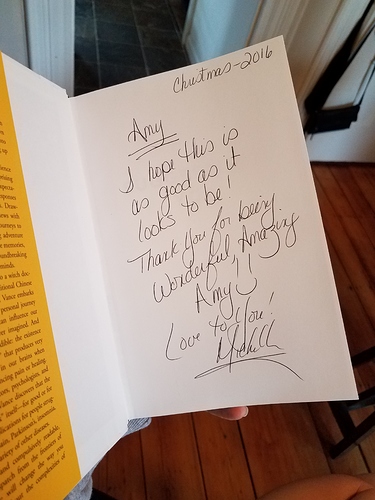 Thanks for this wonderful package @LynneC ! This astronaut lamp is really nice
Cookies are delicious and the cat is loving the mouse ! (well kinda destroying it too
)
Thanks HQ for your pretty card too !
hahaha, this looks awesome!
amazing lamp, and cute cat lol
Last night I came home from out of town to my Secret Santa gift from Atani! Here you see an embarrassment of dark chocolate (yumm, my favorite), an awesome crossword puzzle book and a delightful CD of old music from the Ozark Mountains. We thoroughly enjoyed the music & chocolate already & will dive in to the puzzles soon. Thanks so much Atani & also to the organizers!
Happy New Year to all!!
You're very welcome! Happy New Year.
I was hoping you liked the CD! I knew a Lady who was part of that recording, she was super talented.
amazing gift!!! @kirste27 and @Atani, she's on a great streak, her (Atani) secret santa to me last year was also awesome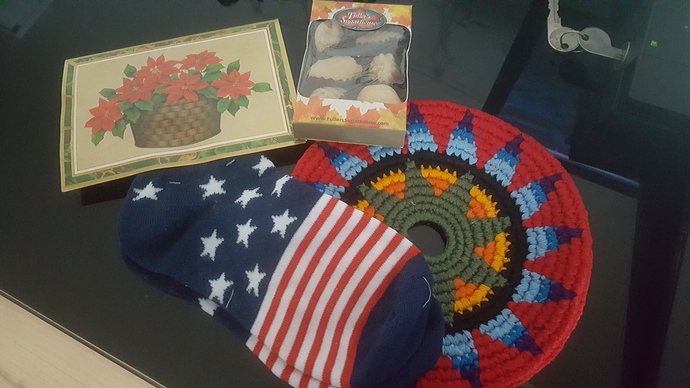 Today the postman rang and left 10 parcels with me, but only one was for me (I don't think they worked last week xD) and it was my Secret Santa! Thanks so much, Melissa0774, for the socks - you never can have enough of them - and the Pocket Disc! The sweets I will have tonight and I can't wait! Was well worth the wait
Receiving my Eyewire HQ Happy New Year Card
Was a so amazing surprise !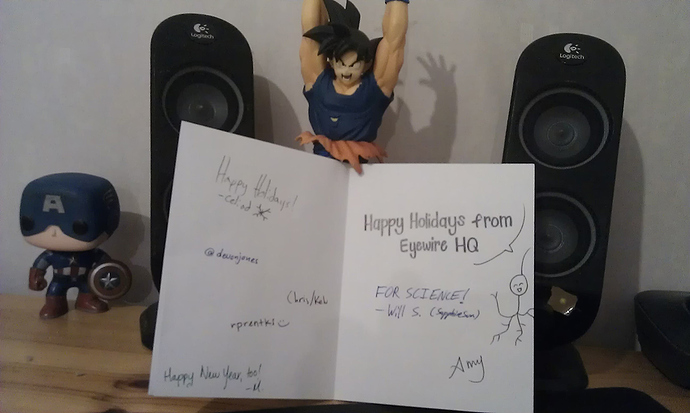 Thanks to all HQ and Again Happy New year to All !
Got home from our trip today, and got all kinds of surprises! There was a package leaning up against the door, and another one snuggled in with the rest of our held mail. THANKS AMY!
(I'm guessing both were from you, one had a card with your name, the others just had nice words but no "from" name.)
Small box contained these goodies! (In cool reusable gift bags!)

Large box had this!!! (Jake Shimabukuro, eat your heart out!)
Amazing surprise ?!
And a so cool Yukulele !
Got my super awesome secret santa gift today. Many thanks to the wonderful @r3strictedArea! The scarf is going to see a lot of use this week
, and I can hardly wait to try the tea!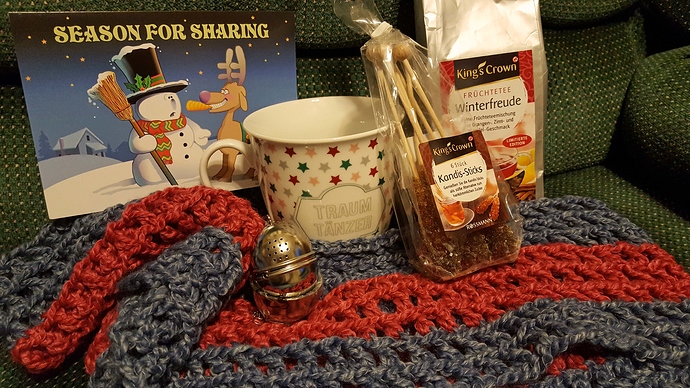 I am so glad it arrived! You were in my thoughts every day xD enjoy!
Yay! Hope you like it! I saw you like watercolors and other creative things, so figured the world's happiest (and easiest to play) instrument might be a nice surprise! It's the same one we have at Eyewire HQ
Yes, I love it all! The "self contained" brushes are a great idea, will be playing with everything tomorrow
Thanks again !!!
YAY secret santa gift finally arrived, thanks a lot @Kirste! Love it! Tried out some variations of wearing the Buff, don't know yet which I prefer……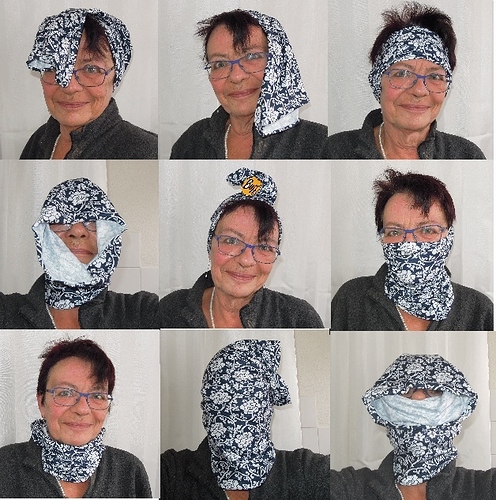 You look great, susi!
<3
nice gift and amazing susi!! (as always)