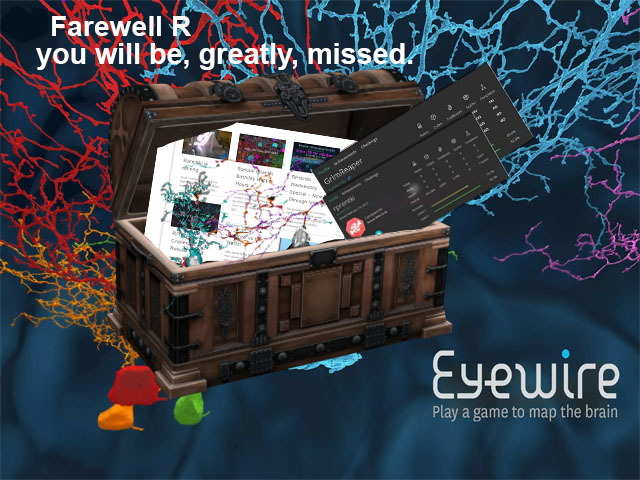 Good-bye Rachel, and all best wishes to you with your classes and your new career. We will miss you a lot. You were the first person to welcome me to Eyewire when I first started. I hope you'll find the time to stop in and play, chat, and keep us posted on your accomplishments.
Thank you guys all so much, these are amazing and I'll miss you all!
GoodBye @Racheeeel !
I'm really glade to had have the opportunity to meet you before you go, hope we'll see you on EW chat time to time

Best Wishes and be the future the best you want !
@R will definitely misses in daily chating !
Don't forget us and cya
Will miss you alot but change is apart of life and I SO wish you all the best! Was great to have you around! hugs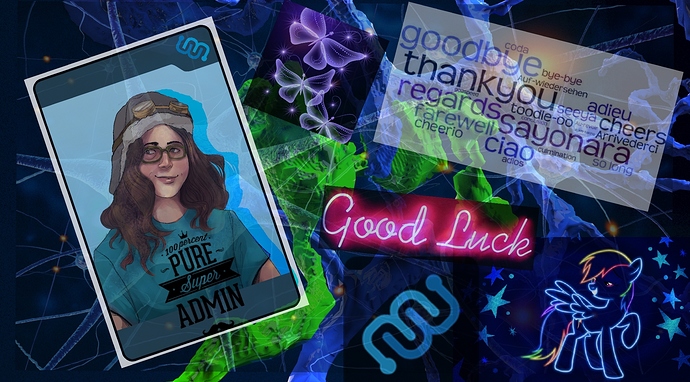 Hey there Rachel,
Unfortunately I am not as talented as the wirers above with their snazzy photoshop… But I still wanted to let you know that you were a wonderful goldie and a nice person to talk to.
Hope you have a nice time with your new studies and such.
:>
Hard to find adequate words to express how happy I am that I have gotten to know you these past few years. Thank you for all of the late evening chats and being so patient while I was learning the ropes. I know you are going to be incredibly successful in the future! Don't forget you can always come back for a visit if you get bored!
Bandit had a note for you too, but English isn't his first language so he had a hard time holding it the proper direction!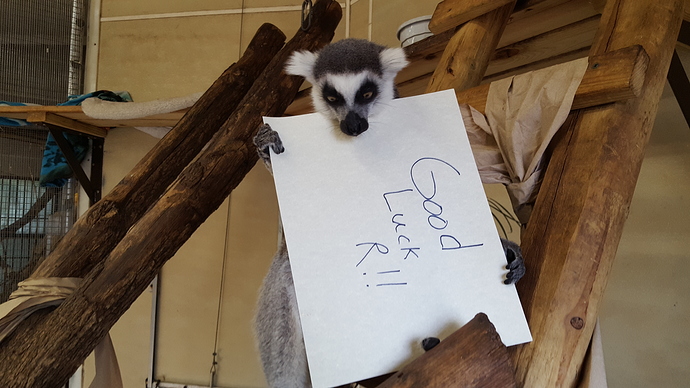 Awww these messages are so wonderful!
We will miss Rachel so much!!