This is the second time in so many days I have submitted a cube accidentally. This time just happened to have a ton of pure, dumb luck. I was tracing a blood vesicle out of curiosity in explore mode, when with a single fumble:
I hit commit.
I hit submit.
I haven't been using the hotkeys in normal play except for Shift to blink selected colors. Is there any way to remove this total accident of curiosity? Is it possible to add a confirmation for when people submit with a method they've not been using?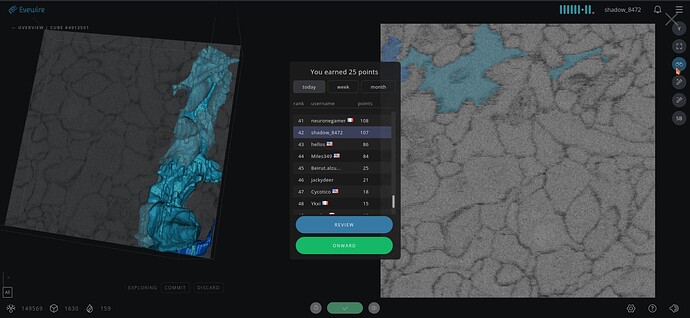 Meanwhile, I was planning on asking for assistance with a I was actually having trouble with.
Cube 4913501.